Temple of Dreams (left side)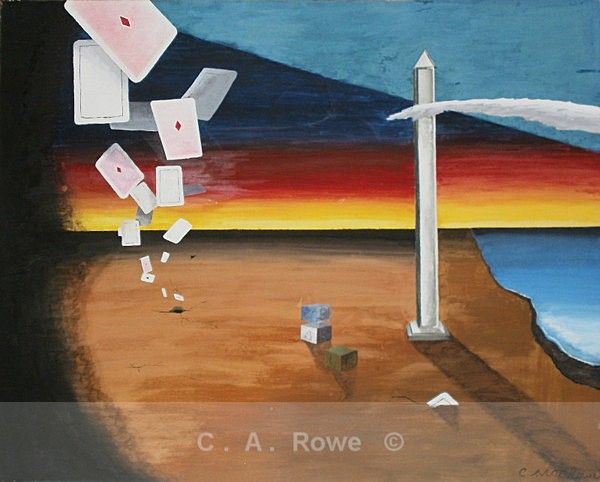 A few years later I decided to add to the Temple of Dreams and include the left and the right hand sections.
When all three sections are positioned next to each other, it gives an impressive panoramic view.

However, you would need plenty of space on your wall to hang the three paintings as they add up to almost 3 meters.
c.1999, 70cm x 55cm, Watercolours on board