Temple of Dreams (Centre piece)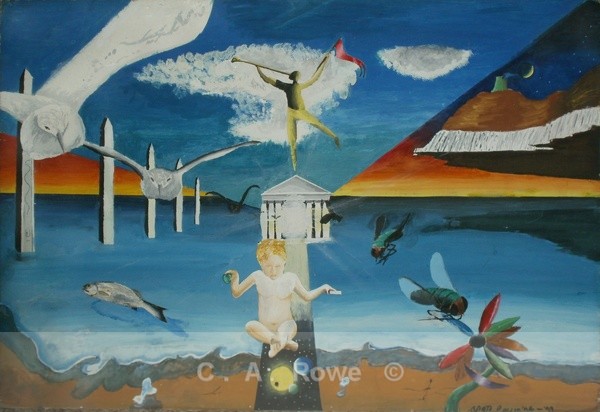 Originally for college, Artist Salvador Dali's style was the level of clarity I was aiming for.
At this time, I was sufficient in seamlessly shading from one colour to another.

As you can see, from this piece I wanted to practice what the artist depicted, without extracting too much from Dali's, 'The Madonna of Port Lligat' 1950.
c.1994, 84cm x 59cm (A1), Watercolours on board